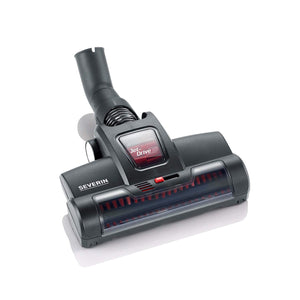 Severin Germany Floorcare TB 7216 turbo brush for vacuum cleaners.

For all matching Severin Floorcare vacuum cleaners.

Suitable for all standard vacuum cleaners with Ø 32 mm and 35 mm.

Mini turbo brush for cleaning upholstery mattresses and hard to reach carpet and hard floor areas

Severin recommends that you only use genuine parts for optimal vacuum performance.
German Quality:
From start to finish in design, product design, development, material selection and processing.
It is one of the most reliable brands. For 125 years, Severin has stood for reliability, innovation and quality.
Happy Vacuuming from Severin Germany since 1894 :)