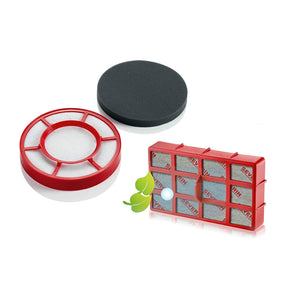 Includes the Three Piece Filter Set, The Motor Protection Filter and Insert, And the HEPA Filter

Care instructions for the Motor Protection Filter; Wash with mild soap in warm water and let dry for 24 hours before use. The HEPA Filter should be brushed lightly.

The Filters help remove allergens and reduce odors.

Severin recommends that you only use genuine replacement parts for optimal vacuum performance.